About CCPP
For those who have devoted their lives vocationally in service to Christ, the Christian Churches Pension Plan is a reliable part of a diversified and secure financial retirement strategy.
History
For more than 50 years, the Christian Churches Pension Plan has responded to the need for adequate retirement funding for ministers, missionaries, as well as the employees of churches, Christian colleges, and various faith-based non-profit ministries. From an idea and a faithful few who dared to dream, the Christian Churches Pension Plan has grown to serving thousands of participants and hundreds of churches, missions, colleges, and non-profit ministries.
Leadership
The CCPP is operated as a qualified retirement plan under Section 401(a) of the Internal Revenue Code. The Plan maintains a qualified staff overseeing the daily operations of and providing capable leadership for the Plan. The Chief Executive Officer/Plan Administrator, appointed by the Board of Governors, manages the Plan's day-to-day affairs.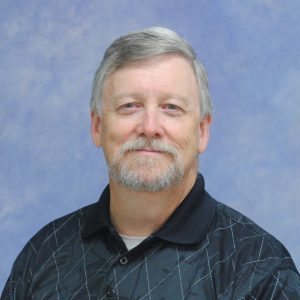 W. Reggie Hundley – CEO/Administrator
Reggie Hundley became the CEO/Administrator of the Christian Churches Pension Plan on July 1, 2017. Prior to leading the Plan, Mr. Hundley was the Executive Director of Mission Services Association and served congregations in Kentucky, Virginia, North Carolina, and Georgia and on the Board of Governors of the Pension Plan for eighteen years. Mr. Hundley came to lead the Pension Plan with more than a decade of experience in the Financial Services industry, having been a stockbroker, financial planner, Regional and National Marketing Director for major financial firms. A 1975 graduate of Johnson University, he has pursued graduate study on the Masters, Doctoral, and post-Doctoral level. Mr. Hundley holds the Chartered Retirement Plans SpecialistSM designation.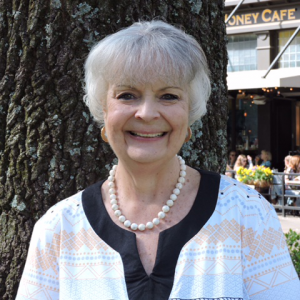 Carol E. Hundley – Assistant Administrator
Carol is a graduate of Johnson University. Prior to joining the Christian Churches Pension Plan, she served as the Office Manager for the Christian Churches Disability Ministry for twelve years, and Secretary to the Vice President of Development at Johnson University for eight years. Her background also includes experience as a Branch Office Administrator for Edward Jones and Raymond James offices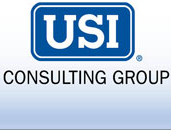 USI Consulting Group
The Christian Churches Pension Plan contracts with the Central Region Office of USI Consulting Group in Knoxville, TN for an annual actuarial review of the plan assets and distribution to participants. USI Consulting Group is a premier provider of defined contribution and defined benefit plan consulting and administration services.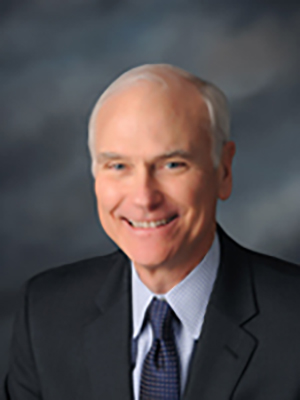 Foulston Siefkin, LLP – Attorneys At Law
James P. Rankin, Partner – Mr. Rankin's practice focuses on employee benefits law as it relates to public, private, governmental and tax exempt organizations. Mr. Rankin's work emphasizes regulatory, ERISA and tax law rules applicable to pension, profit sharing, tax sheltered annuity and health and life insurance plans. A large part of his practice involves insurance regulatory and compliance issues including those related to product documentation and regulatory approval particularly with regard to tax qualification issues.  Mr. Rankin received his J.D. from Washburn University in 1976 and his LL.M., Taxation from New York University in 1977.
Board of Governors of the Plan
The Christian Churches Pension Plan is sponsored by a Board of Governors nominated by the organizations that adopt the Plan. When a congregation, mission organization, Christian college, faith-based non-profit organization, or other affiliated institution enrolls its employee(s) in the Plan, it becomes entitled to nominate the members of the Board of Governors.
Executive Committee of the Board
Jon Scott Williams, Board Chair
Jon Scott Williams, Certified Aging Services Professional (C.A.S.P.) is the Executive Director for Fellowship Square-Mesa, a wholly-owned organization of "Christian Care Companies-AZ" founded by the Christian Churches of Arizona. Mr. Williams has a Bachelor of Science Degree in Psychology and a minor in mathematics from Arizona State University.
David McMillin
David McMillin is the Vice President of Campus Operations at Ozark Christian College, where he has served since 1989. He is a graduate of Ball State University in Muncie, Indiana and a member of the Central City Christian Church of Joplin.
Todd Beale
Todd Beale is the Senior Minister of Community Christian Church in New Palestine, Indiana. Mr. Beale, a graduate of Kansas State University and Manhattan Christian College, has also worked in television and radio advertising as well as the Development Office at Manhattan Christian College.
Dr. Brian D. Smith
Dr. Smith has served as President of Dallas Christian College since November of 2014. Prior to his tenure at Dallas Christian College, he was the Associate Provost & Professor of Theology at Johnson University. He holds degrees from Florida Christian College, Lincoln Christian University, and the University of Exeter.
Members of the Board of Governors
Ben Fulcher, White Mills, Kentucky
David Cordrey, Louisville, Kentucky
E.L. Jones, Mechanicsville, Virginia
Roger Storms, Chandler, Arizona
Jack Sweany, Manhattan, Kansas
Who Does CCPP Serve?
CCPP serves members of hundreds of congregations, missions and non-profit/parachurch organizations. Below are some of the groups CCPP is privileged to serve.
Ozark Christian College – Joplin, Missouri
Summit Christian College – Gering, Nebraska
Christian Student Fellowship – Indiana University
Highline Christian Church – Burien, Washington
Christian Student Fellowship – University of Tennessee
Dallas Christian College – Dallas, Texas
Christian Missionary Fellowship – Indianapolis, Indiana
Team Expansion – Louisville, Kentucky
Campus House – East Tennessee State University
Mid-India Christian Mission – Damoh, India
New International – Ft. Myers, Florida
Lifeline Christian Mission – Westerville, Ohio
Turner Retirement Homes – Turner, Oregon
Christ's Church of the Valley – Peoria, Arizona
Compass Christian Church – Chandler, Arizona
First Christian Church – Florissant, Missouri
Blount Community Church – Maryville, Tennessee
Edgewood Christian Church – Roanoke, Virginia
Community Christian Church – New Palestine, Indiana
Chatham Christian Church – Chatham, Illinois
University Christian Church – Manhattan, Kansas
Pioneer Bible Translators – Dallas, Texas
FAME Partners in Medical Evangelism – Indianapolis, Indiana
Windward Islands School of Evangelism – St. Philip, Barbados
Westhill Church of Christ – Cleburne, Texas
Campus Student Fellowship Indiana University – Bloomington, Indiana